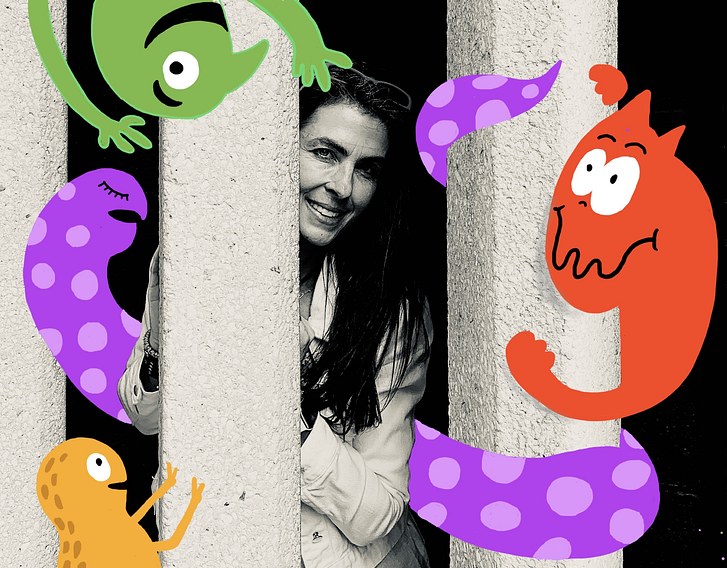 Creative Pro - Apple

My role as a Creative Pro at Apple is to foster digital learning through teaching and public speaking. This learning happens in small groups, one on one sessions, and school field trip settings. My goal is to grow others' passion for art and design, music and sound editing, digital photography, digital moviemaking, and coding through the use of Apple products and applications.
I am an experienced graphic designer with a demonstrated history of 25 years as a creative, freelance artist, and art director. My goal has been to provide effective and creative design solutions that promote businesses and, in return, better our culture and society. I am skilled in all areas of print design, illustration, logo and branding, advertising, typography, HTML / CSS, and Adobe Creative Suite.
Awards
• Women @ Apple: Selected Work
• Apple Service: Selected Work
• Gold Addy Award – District; Public Service
• Gold Addy Award – Regional; Public Service
• Bronze Addy Award – Regional; Internet/Online Advertising
• Supon Design Award; Color Count Book
• Supon Design Award; Self-Identity Book
• Rockport Publishers; Great T-shirt Graphics Book
• Thumbtack - Best of 2016
• American Graphic Design Awards
• Women in Communication Award
• Mohawk Papers Awards
• Strathmore Gallery Awards
• Top Sixty Annual Report
• The Ohio Museum Award
• The American Museum Award
• Desi 14
• Desi 16
• American Corporate Identity 8
• American Corporate Identity 9
• Print Magazine's Regional Design Annual
• Women in Communication Award
• Cleveland Advertising Club – Addy Award